Josep Sànchez
Art
---
Project Overview
Hey! I'm Josep Sànchez Arbona, 2D Artist at Virtual Ragnarok. During the project developing the video game I've been mainly in charge of developing and supervising everything related to 2D art: sketches, textures, UI, etc.
I am very happy with the opportunity to work with so many amazing people!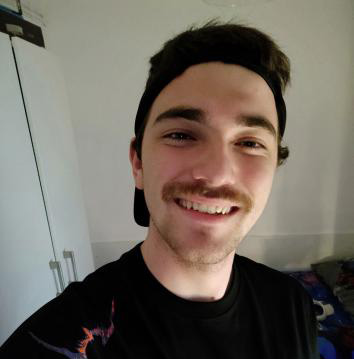 My contribution
---
Characters concepts art
Since from the first moment we have wanted to do a very ambitious project, we have required to use a good base with the concepts of the characters so that it does not fail in the later stages. I have taken care of all the concepts, however we have always tried to work as a team to do so; In the first concepts we were a small team doing the block-outs.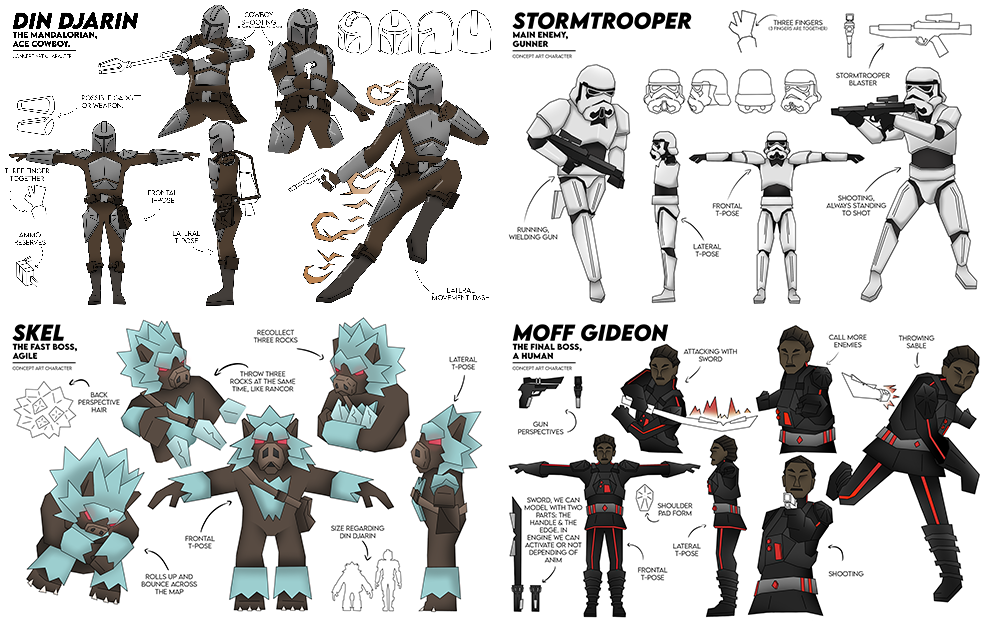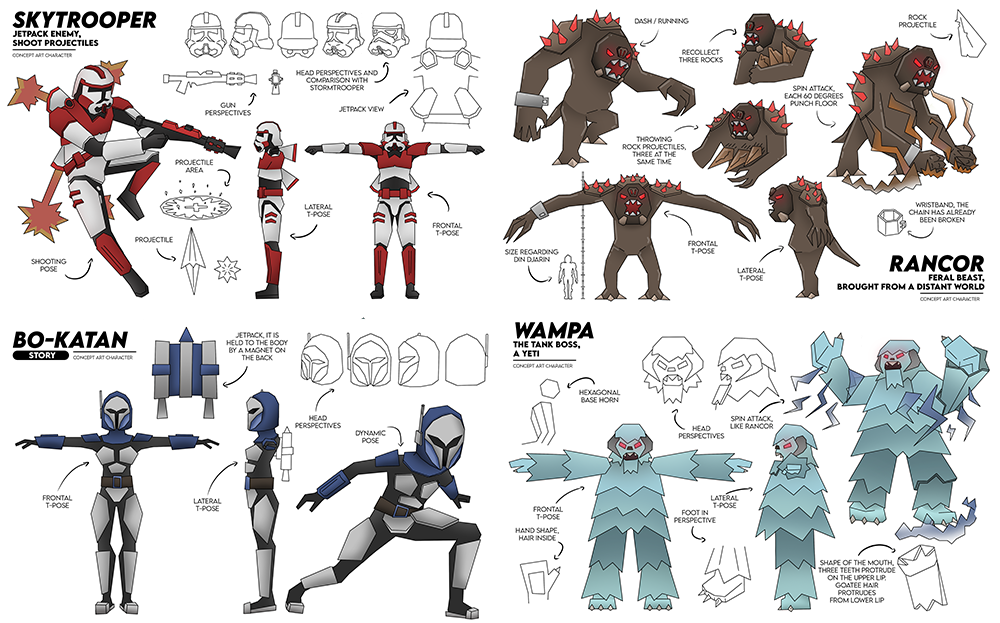 ---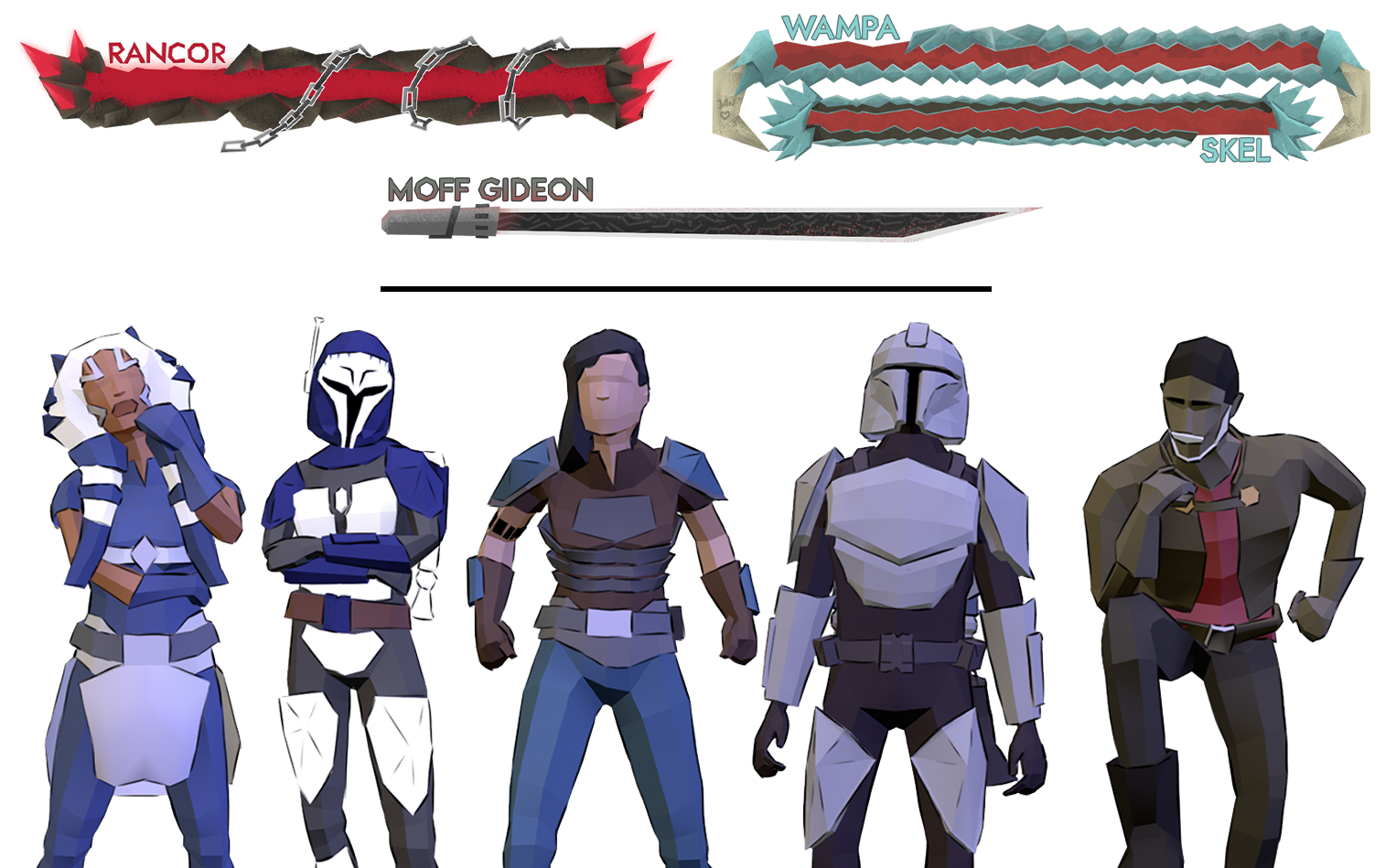 UI and dialogs
When the concepts were ready, I took care of the UI part by making unique sprites like the life bars of the bosses in the game. My role in the team changed to one more oriented in Technical Artist. I programmed the End-Run Screen and two proposals for the Main Menu. Within the UI I also made the drawings of the dialogs of the game to give more personality to the product.
---
Trailers and T-Shirts
Finally, I have also been in charge of the presentation trailer for Rancor (the first boss of the game) and the final trailer. I have also done the design of the t-shirts.